Yes, They Think We Are Great!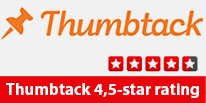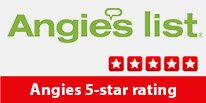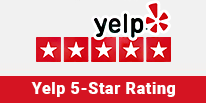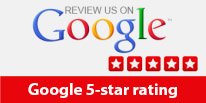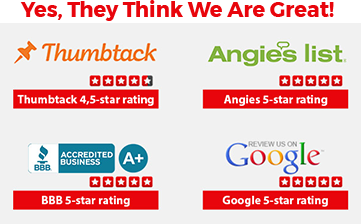 Samsung Appliance Repair Houston
Your Trusted Samsung Appliance Repair Experts in Houston
Having trouble with your Samsung appliances? Look no further! At Royal Bosch Appliance Repair, we are your reliable source for top-quality Samsung appliance repair services in Houston and the surrounding areas. With our team of skilled technicians and commitment to exceptional customer service, we are here to resolve all your Samsung appliance issues efficiently and effectively.
Why Choose Us for Samsung Appliance Repair in Houston?
When it comes to Samsung appliance repair, you deserve the best service. Here's why Royal Bosch Appliance Repair is the right choice for Samsung appliance repair in Houston:
Expert Technicians: Our team comprises highly trained and experienced technicians who specialize in Samsung appliance repair. They possess in-depth knowledge and skills to diagnose and repair any Samsung appliance problem efficiently.
Authorized Repair Service: We are an authorized Samsung repair service, meaning we have the necessary certifications and access to genuine Samsung parts. With us, you can trust that your valuable appliances are in capable hands.
Comprehensive Repair Services: Whether you need Samsung stove repair, dishwasher repair, washer repair, refrigerator repair, dryer repair, or range repair, we offer a wide range of services to meet your specific needs.
Convenient and Reliable: We understand the inconvenience of a malfunctioning appliance. Simply give us a call or contact us through our website, and our friendly staff will promptly schedule a service appointment at a time that suits your schedule.
Customer Satisfaction: At Royal Bosch Appliance Repair, we prioritize customer satisfaction. We strive to provide exceptional service, address your concerns, and ensure a smooth and hassle-free repair experience from start to finish.
Common Samsung Appliance Problems We Fix
Samsung appliances are known for their quality and innovation. However, even the most reliable appliances can encounter issues over time. Here are some common problems our skilled technicians frequently resolve:
1. Samsung Stove Not Heating:
If your Samsung stove isn't heating up as it should, it can disrupt your cooking routine. The cause could be a faulty heating element, a malfunctioning control switch, or a wiring problem. Our technicians will identify the underlying issue and provide the necessary repairs to get your stove back to optimal performance.
2. Samsung Dishwasher Not Draining:
A dishwasher that isn't draining properly can be a major inconvenience. If your Samsung dishwasher isn't draining, it may indicate a blockage in the drain hose, a malfunctioning pump, or a faulty float switch. Our experts will diagnose and address the issue, ensuring your dishwasher operates smoothly and efficiently.
3. Samsung Washer Not Spinning:
Is your Samsung washer failing to spin or agitate? This can result in unclean or damp laundry. Common causes include a worn-out belt, a faulty motor coupling, or a malfunctioning lid switch. Our skilled technicians will troubleshoot the problem and provide effective repairs, so you can enjoy properly laundered clothes again.
4. Samsung Refrigerator Not Cooling:
A refrigerator that doesn't cool adequately can lead to spoiled food and inconvenience in your daily life. If your Samsung refrigerator isn't cooling as it should, it could be due to a malfunctioning compressor, a faulty thermostat, or a blocked condenser coil. Our experienced technicians will identify the root cause of the cooling issue and perform the necessary repairs, ensuring your food stays fresh and your refrigerator functions optimally.
5. Samsung Dryer Not Drying:
A dryer that doesn't dry your clothes effectively can be frustrating. If your Samsung dryer isn't generating enough heat, it may be due to a faulty heating element, a malfunctioning thermal fuse, or a clogged vent. Our skilled repairmen will diagnose the problem and provide the appropriate solutions, so you can enjoy perfectly dried laundry once again.
6. Samsung Range Burner Not Igniting:
If you're having trouble igniting the burners on your Samsung range, it can hinder your cooking experience. The issue could stem from a faulty igniter, a clogged burner port, or a malfunctioning control switch. Our technicians have the expertise to diagnose and fix the problem, allowing you to cook with ease and efficiency.
Trust Royal Bosch Appliance Repair for the Best Samsung Appliance Repair
When it comes to Samsung appliance repair in Houston, Royal Bosch Appliance Repair is your trusted partner. With our skilled technicians, comprehensive range of services, and commitment to customer satisfaction, we ensure that your Samsung appliances receive the best possible care.
If you're experiencing any issues with your Samsung appliances, don't hesitate to reach out to us. Contact our authorized repair service today to schedule an appointment with our skilled technicians. We are dedicated to restoring your Samsung appliances to their full functionality, providing you with peace of mind and a smoothly running household.