Yes, They Think We Are Great!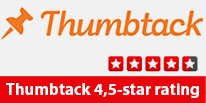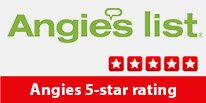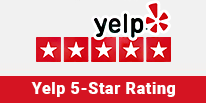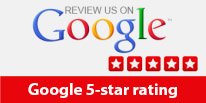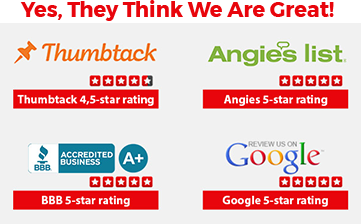 GE Appliance Repair Houston
Welcome to Royal Bosch Appliance Repair, your trusted source for professional GE appliance repair in Houston. If your GE appliances are giving you trouble, our skilled technicians are here to help. With our authorized repair service, you can trust us to provide top-notch repairs for your GE stove, dishwasher, washer, refrigerator, dryer, and range.
Why Choose Us for Your GE Appliance Repair?
Experienced Technicians: Our GE repairman near you are highly trained and experienced in handling all types of GE appliance repairs. They stay up to date with the latest technologies and techniques to ensure efficient and effective repairs.
Prompt Service: We understand the inconvenience a malfunctioning appliance can cause. When you call us for GE appliance repair, we'll make every effort to schedule a service appointment at your earliest convenience.
Comprehensive Repairs: From minor glitches to major breakdowns, we handle it all. Whether your GE appliance is not working, not draining, not spinning, not cooling, or displaying error codes, our technicians have the expertise to diagnose and fix the problem.
Quality Parts: We only use genuine GE replacement parts to ensure the longevity and performance of your appliances. These parts are sourced directly from the manufacturer, guaranteeing a precise fit and optimal functionality.
Affordable Pricing: We believe in providing transparent and competitive pricing for our services. Our rates are fair, and we offer upfront quotes with no hidden fees or surprises.
Common Problems with GE Appliances
GE appliances are known for their quality, but like any other appliances, they can encounter issues over time. Here are some common problems you may experience:
1. GE Stove:
Example problem: Your GE stove burner is not igniting.
Potential causes:
Malfunctioning ignition switch
Defective spark module
Clogged burner ports
Potential solution: Our technicians will carefully diagnose the issue and replace the faulty components, ensuring your stove ignites smoothly and consistently.
2. GE Dishwasher:
Example problem: Your GE dishwasher is not draining.
Potential causes:
Clogged drain hose
Blocked drain pump
Faulty drain valve
Potential solution: We will inspect the dishwasher's drainage system, remove any blockages, and replace any faulty parts to restore proper drainage.
3. GE Washer:
Example problem: Your GE washer is not spinning.
Potential causes:
Worn-out drive belt
Defective motor coupling
Broken door latch
Potential solution: Our technicians will assess the problem, replace any worn or broken parts, and ensure your washer spins effectively, leaving your clothes clean and fresh.
Contact Us for Professional GE Appliance Repair
If you require the best GE appliance repair service in Houston, look no further than Royal Bosch Appliance Repair. Our skilled technicians are ready to provide reliable repairs for your GE appliances. Contact us today to schedule an appointment or to learn more about our GE appliance repair services.
When you contact us, our friendly customer service team will assist you in scheduling a convenient appointment for your GE appliance repair. We understand the importance of having your appliances in working order, and we'll make every effort to provide prompt and reliable service.
At Royal Bosch Appliance Repair, we are committed to delivering exceptional results and ensuring your complete satisfaction. Our authorized repair service for GE appliances is performed by skilled technicians who have the knowledge and expertise to handle any issue that may arise.
Whether you need a GE stove repairman, dishwasher repair, washer repair, refrigerator repair, dryer repair, or range repair, we have you covered. Our technicians will diagnose the problem, explain the necessary repairs, and provide you with an upfront quote.
Don't let a malfunctioning GE appliance disrupt your daily routine. Trust the professionals at Royal Bosch Appliance Repair to handle your GE appliance repair needs with expertise and precision.
When you choose us for your GE appliance repair, you can expect:
Experienced technicians specializing in GE appliance repairs
Thorough diagnosis of the problem and accurate solutions
Use of genuine GE replacement parts for optimal performance
Timely service to minimize inconvenience and downtime
Friendly and professional customer service
Don't settle for anything less than the best. Contact Royal Bosch Appliance Repair for professional GE appliance repair in Houston. Call us now or visit our website to schedule an appointment and get your GE appliances back in excellent working condition!